ReJESUS: The Early Church and Counterfeiting Jesus

I'm sure you have heard people express the same idea as Gandhi: "I like your Christ, but I don't like your Christianity." I know I've often thought the same in our overly contentious times. The only issue is, Gandhi fashioned a Christ according to his own image; a Christ that fit his personal passion. So, naturally he liked his Jesus.

Decades later, we continue to hear descriptions of Jesus that fit more with someone's own perception of Him than that of the Bible's. The same happened even in the early church. All sorts of counterfeit ideas about Jesus emerged in the early centuries and many of those same ideas are present in our day still.

Getting our Christology sorted is one of the chief responsibilities of Christian leaders. As Paul reminded Titus, a leader "must hold firm to the trustworthy word as taught, so that he may be able to give instruction in sound doctrine and also to rebuke those who contradict it" (Titus 1:9).

As Michael Frost and Alan Hirsch remind us in reJesus, "If we are to reJesus the church and remake it in our Founder's image, we need to go back to the daring, radical, strange, wonderful, inexplicable, unstoppable, marvelous, unsettling, disturbing, caring, powerful God-Man."

Heading into February and March in preparation for Easter, turning my attention to who Jesus says He is reminds me that an incomplete picture of Him is an inaccurate picture of Him.

With you serving Him,


Michael T. Cooper, PhD
Professor of Missiological Theology

Affordable | Accessible | Accredited
Let us bring seminary to you
Doctor of Ministry | Master of Divinity | Master of Arts Church Planting | Master of Arts Missiology of Movements
Email: michael@ephesiology.com | Cell: 616-427-6920
Join the conversation at ephesiology.com
Learn more about the book
Like our Facebook Page
The Early Church and Counterfeiting Jesus

Back when the color inkjet printer and image scanner were introduced to everyday consumers, many with nefarious intentions came up with the brilliant idea to print counterfeit money. Simply by laying a piece of currency on the scanner and printing the image onto a piece of paper, the money looked remarkably similar to the real thing.

In those early days, I knew of a person who, along with a group of high school friends, came up with the brilliant plan to print $20 bills and drive to Mexico to purchase goods. The plan worked as they purchased a car full clothing and electronics until one shop owner recognized the counterfeit and alerted the authorities. Ultimately, the Secret Service became involved and the misfit high schoolers were extradited back to the US to face punishment. For the shop owner, as well as for the Secret Service, the key to recognizing counterfeit currency is knowing what the real currency looks like, down to the minutest details.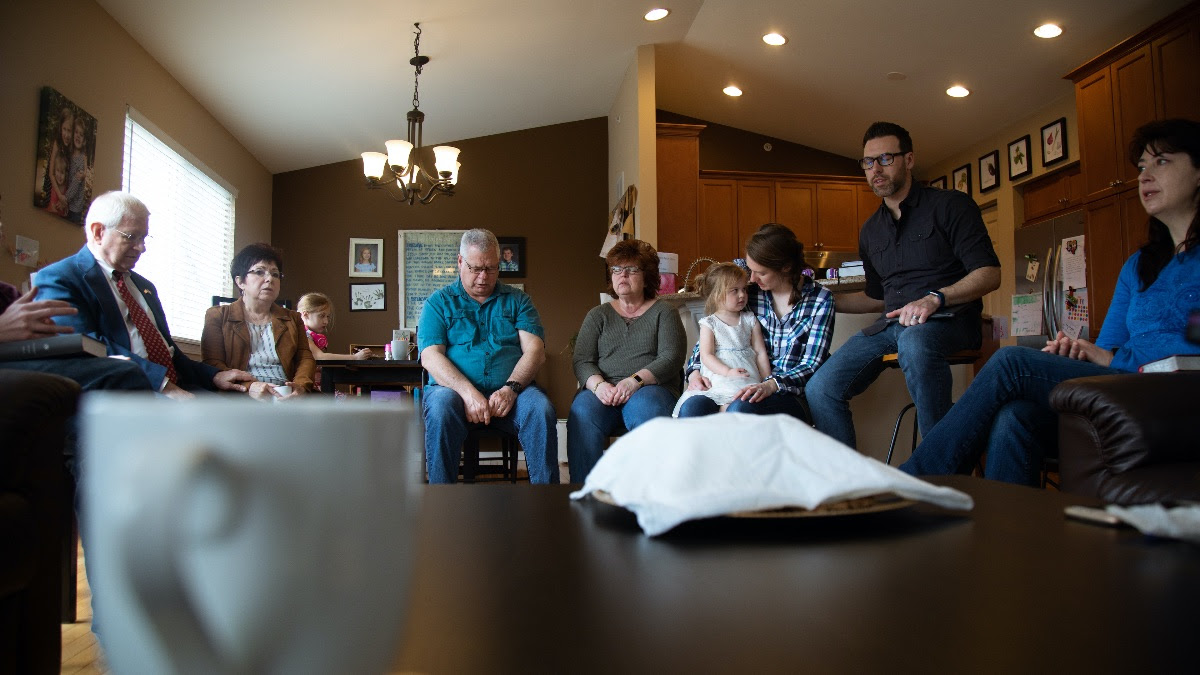 Movemental Ecclesiology focuses on the movemental nature of the church with attention to the importance of cultural exegesis and adaptive strategies for ecclesial structures and leadership. Special attention is given to the importance of missiology in catalyzing reproducing churches, making disciples, and developing leaders.

Join Brad Brisco, Jeff Christopherson, Michael Cooper, Alan Hirsch, Todd Lafferty, and a host of others who think movementally about the church.

Enter coupon code "church_reform_2023" to take advantage of a 50% discount.
New Learning Experiences @Ephesiology
Join our world class faculty for transformative learning with a discipleship orientation and apply the courses to an accredited graduate degree
The Practices of the Ancient Church

Practices of the Ancient Church explores the beliefs about Jesus Christ that led to a deep appreciation for belonging to the body of Christ and resulted in a behavior that established Christianity's good reputation in the community.

Enroll in this Ephesiology Master Class for free!
https://mcusercontent.com/22519f9b516b90015729bbb6a/_compresseds/a69b7e56-dd05-bbbd-a760-e125d35556ad.jpg" alt="" width="564" data-bit="iit" />
Build a Leadership Culture
Foundations of Church Leadership is a pathway designed for helping pastors and elder boards build a leadership culture focused on disciple making and equipping all the saints for ministry. Every church is different. So, in the foundations package, we focus on helping you to design a contextually appropriate leadership pathway.

Join Alan Hirsch (The Forgotten Ways), Randy Newman (Mere Evangelism), and Michael Cooper (Ephesiology) for a facilitated, self-paced experience to: 
Discover practical and reproducible tools for creating your own discipleship curriculum. 

Apply principles from the early Christian focus on God, mission, and church in your own ministry and spiritual life. 

Initiate steps in your church to involve everyone in spiritual conversations with their neighbors. 

Discover and activate your leadership gifts for equipping the body of Christ for ministry.
Evangelism for the 21st Century
Dr. Randy Newman explores the theological, missiological, and ecclesiological bases for effective evangelism. He'll help you think biblically about the gospel, what it is and what it is not. This learning experience also aims to help you wrestle with how to proclaim the good news in ways that remain faithful to the scriptures while being appropriate for your cultural setting.

Learn more
Regenerating Youth Engagement
Prof. Jana Sundene explores the shifting landscape of youth ministry as well as re-imagines ways to engage youth in the life of the church. Students will look at and beyond traditional approaches to youth ministry and determine appropriate biblically based strategies for their current context. 

Learn more
Let us bring seminary to you
In partnership with Kairos University and Mission India Theological Seminary
Master of Arts - Church Planting
With the continuing decline of Western Christianity and the expansion of the gospel around the world, church planting can play a vital role in the evangelization of people in the post-Christian cultural milieu as well as in the majority world. This Master of Arts degree is designed to equip those who sense God's leading into the challenging ministry of starting new churches. The 48-credit hour degree focuses on biblical, theological, and missiological competencies to effectively launch, ground, lead, multiply, and sustain healthy, reproducing churches.




Learn more
Doctor of Ministry
The Doctor of Ministry degree is designed to help you reflect critically about ministry and engage rigorously in theological and missiological dialogue in an advanced learning environment. This is a practical and professional degree program centered on the intersection of culture and theology.




Learn more
Master of Divinity
Our Master of Divinity is a non-residential degree designed to equip those who sense God's leading into the challenging ministry of starting and sustaining new churches as well as revitalizing existing churches. The degree also equips you for the exciting role as a leader among equals in an APEST framework.




Learn more
Master of Arts
Increasing numbers of lay people are considering or already involved in career paths that lead them into areas of intentional cultural engagement including public policy, education, journalism, sociology, law, business, urban ministries, church missions, and working with advocacy groups.




Learn more
Master of Arts Missiology of Movements
Designed for those seeking the academic and ministry expertise for work as church planters, movement catalysts and strategy coordinators, missionaries, cross-cultural consultants, as well as cultural researchers.




Learn more
Ephesiology Certificates
In collaboration with Kairos University, Mission India Theological Seminary, and Knox Theological Seminary
Movement Studies Certificate

Designed especially for current and prospective missionaries working among church planting movements and disciple making movements.


Learn more
Church Planting Certificate

The Church Planting certificate is designed to equip those who sense God's leading into the challenging ministry of planting new churches. 


Qualified students from the majority world are invited to apply for a scholarship. Enroll in the application and we'll guide you through the process.